Going to school at UPenn in West Philly gave me an appreciation for the Phillies. Not having a team to support growing up in Hawaii, I quickly grew to appreciate baseball and the Philly Phanatic. Have you seen the Mariner's mascot? That damn moose (Mariner's mascot) has nothing on the phanatic, not even close. Here's picture of him running around in front of us last night.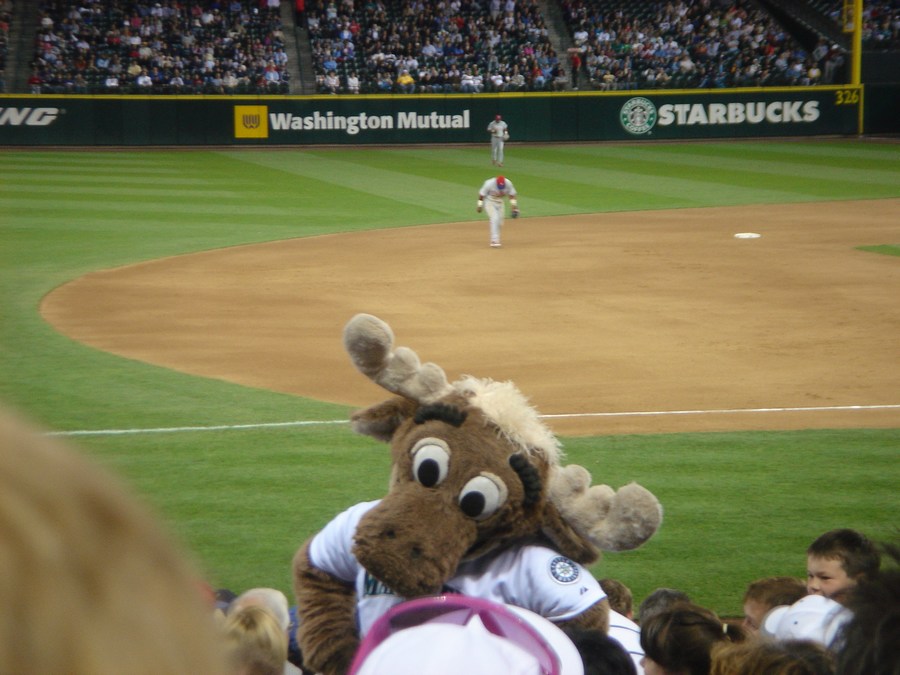 Now living in Seattle, I jumped at the chance to see my Phillies in action, playing the "nothing special" Mariners. Don't get me wrong, I cheer for the Mariners when they play other teams, since I do have a sense of city pride, but not when they're playing Philly.

I went to the game last night and my team got crushed 5-1…. heartbreaking. But I'm going again tonight, so hopefully they can get one back. A foul ball landed about 5 seats away from us, which was pretty cool. When I got home, I went to that spot in the game (using my trusty Tivo) and you can see me standing there with my red Phillies hat. Next time, I'm pushing over that kid to snag the ball.